Why use our Mudshark Earthworks Software?
Save Time
User-friendly
Pinpoint Accuracy
Proven ROI
Fanatical Support
Integrations
Mudshark Earthworks Software – Civil Engineering Software
"Finding the right tools are part of the challenge for a Quantity Surveyor and MudShark fitted this role perfectly.
MudShark's Earthworks software fulfilled the need to provide technical data in the form of quantities in a fast and efficient manner. Its simplistic methods of obtaining accurate quantities enhance our roles as industry leading construction cost consultants to our valued clients."
Free Web Demonstration
Simply fill out your details
and we will be in touch!
Mudshark Earthworks:
MudShark earthworks 3D takeoff tools allow you to effortlessly build a 4D model defining how the site currently looks and how you want the site to look after all earthworks are complete. This information is used by MudShark's advanced solid modelling engine to perform simulations of the earthworks. The end result is a richly visual and very precise representation of all your cut and fill, stripping re-spread and structure foundations.

MudShark Trench:
MudShark Trench is the estimator's choice for easily and accurately performing takeoff for trench and pipe networks. It features depth categories, automated clash detection and interactive 3D display.  Use MudShark Trench as an add-on module with the MudShark
earthworks software
, or on its own.
Mudshark Earthworks Key Features:
---
Rapid Takeoff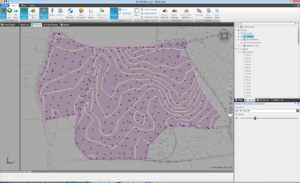 Using data in a PDF/CAD  file can reduce take off time to a fraction of what it would traditionally be. Pick the lines that you want to use as Contours and if you've inserted a 3D CAD file you can transmute all of your contours in seconds using the altitudes already set in the Plan.
4D Walkthrough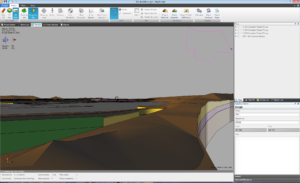 Take a stroll through time and across your 3D site at any stage of earthworks.  Modify the ground or structures you walk across in realtime during the walk-through to more easily see how the land is changing. Inspect your excavation  and take a snapshot of what you see to include in reports or to make notes.
Multiple Boring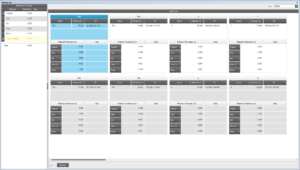 Are you calculating projects where soil or rock thickness is irregular across your site?
Your earthwork estimations will be more accurate then ever with our multiple boring solid modelling. Quickly define and plot (or plot then define) as many boring points as your site needs. Giving you precise 3D solid volumes in a fraction of the time of manual calculation.
Cross Sections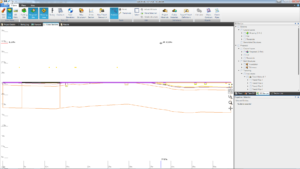 Explore your site with our fully detailed in-place 3D and 2D cross sections. Generate and print cross sections of any shape and inspect how the site changes along that cross section during cut and fill operations.
Now you can have even more confidence in the easiest and most precise way to estimate your earthworks by using Mudshark.
Material Reuse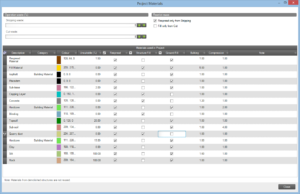 MudShark makes it easier to to enter, manipulate and Control how materials are used in your site.
Designate which materials can be reused and where; for strata operations or for each material. Also. nominate Materials that are unfit to be used and must be discarded
More Features
Earthworks
Trench Only
Earthworks and Trench
Administration
Flexible Licensing
 
Project Material Re-use
 
Unlimited Projects
 
 
 
Materials Database
 
 
 Information Input
Removal of demolition areas
 
Sub-grade materials
 
 
Existing Site Surface Definition (Contour lines, point elevations and sloping design lines)
 
Surface, basement and sub-grade areas
 
 
Demolished Structures (Brown fields)
 
 
Boring logs and soil strata details
 
 
PDF and CAD Takeoff
 
 
 
3D CAD objects imported directly from DWG files
 
 
 
Plan stitching and alignment
Proposed Site Surface Definition (Contour lines, point elevations and sloping design lines)
Length and area measurements
Contour lines, point elevations and sloping design lines
 Multiple working areas
 
 
 

Verification

Clash Detection
 
 
Solid model calculation
 
3D verification
 
 
 
4D walk through
 
 
Cross Sections
 
 Results & Exports
Depth categories
Trench Cut accounting for structures and respread.
 
Trench Fill Materials accounting for structures and respread.
 
 
Trench volumes/materials
 
 
Proposed Site Structures Cut and Fill
 
 
Stripping and Respread
 
 
 Existing to Proposed cut and fill
 
 
Cut & Fill Volumes
 
 
Demolished structure and Built structure resutls
 
 
Automatic site balancing adjustments
 
 
Topsoil strip
 
 
3D Printing format
Export to excel
Export to estimating software
Re-spread areas

rthworks
*BUILDSOFT ARE A TRUSTED RESELLER OF BRIGHTBOX SOFTWARE'S
MUDSHARK EARTHWORKS ESTIMATING SOFTWARE.